Get an Easy
Online Divorce in Oklahoma
100% Satisfaction Guarantee
Divorce in Oklahoma is quick and easy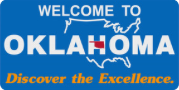 Get Your Divorce Forms Completed Online
Let us provide you with all the necessary divorce papers. Just answer a questionnaire at the website, and, based on your information, we will complete all the forms, taking into account the peculiarities of your case as well as Oklahoma divorce laws and the regulations of your county. You will not have to worry about whether the court will approve your forms since we only use valid templates which are recognized by any court within the state.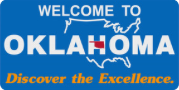 All Required Oklahoma State Forms.
Oklahoma-Specific Court Filing Instructions.
Unlimited Revisions for as long as your account is active.
Online Divorce Without a Lawyer in Oklahoma
All that you need to do is register on the site, complete an online questionnaire, and receive the completed, ready-to-printable papers via email. Print them, sign them, and file them to the local court. And we are here to help you if you have any questions concerning the filing process. After the divorce paperwork is submitted to the court, the spouses only have to wait until the judge issues a final divorce decree.
In Oklahoma, if children are involved, a 90-days waiting period is required from the date the petition is filed. In simpler uncontested cases, this waiting period can be waived. The minimum time a divorce can take in the state of Oklahoma is ten days after filing the divorce petition if there are no children involved and the spouses have agreed on the terms of the dissolution.
The simple steps for filing your divorce with DIY Oklahoma Online Divorce are as follows:
Take our simple questionnaire.
Divorce forms are custom generated for you to print out or we will mail them to you.
File the documents with your local court clerk.
The judge will complete your divorce by reviewing the divorce agreement and signing the Judgement.
Best Service on the Market
Join tens of thousands of satisfied customers who have successfully generated their ready-to-sign divorce forms with OklahomaOnlineDivorce.com
Welcome to your online Oklahoma divorce guide
Provide your case details
2
Customer Testimonials
Our smooth breakup allowed us to file for uncontested divorce and we just decided to arrange it as simply as possible. Online divorce seemed to be a good idea, and now I'm sure we did it right. All the papers were prepared with no issues and I'm pleased with the price. Thanks.
I think that all the papers related to a certain county with its own legal nuances would be prepared correctly only by a Oklahoma-based company. So that's why I used OklahomaOnlineDivorce and I was really satisfied. My divorce papers were completed in a timely manner and I had no troubles with filing. That was a really smooth process and you can be confident with your filing.
Thinking about all that paperwork thing I was preparing for the worst. Fortunately, we agreed on an online divorce! The site was easy to use and we got our completed divorce papers really quickly. We didn't have any problems with the court as well.
It always seemed to me that divorce must be a much more complicated process. I couldn't imagine how I would cope with that. Where do I get all those papers, how to fill them out and where to go and what to do? So, I was really glad I found oklahomaonlinedivorce.com and they took care of all the paperwork and gave me clear instructions on how to file with the court. That made the whole process so much easier!
Got a first class service for a low price. Everything was ready on time, and the court approved the papers without questions. Thanks for the help!
Great service, affordable price, and - what's really important - clear explanations of what is happening! Thanks to those who created this site.
The staff is knowledgeable and attentive, and the help with documents preparation was excellent. Our divorce papers were ready much faster than I expected.
Gabriel H.
Wagoner County
I completed everything really fast and with no hassle. Their support was quite helpful too. I'm pleased with the service of OklahomaOnlineDivorce.
Anthony D.
Okfuskee County
My divorce is final now! Thanks for the preparation of all the paperwork, it was really fast and helpful for me!!